DEATH ON THE NIGHT OF LOST LIZARDS is the third book in the Hungarian Tea House Mysteries by Julia Buckley. This series just keeps getting better and better and I couldn't put this book down. The author does an admirable job in setting the scene with plenty of holiday ambiance and Hungarian language, food, and folklore. While this is a mystery, I truly enjoyed getting to learn snippets of Hungarian myths and legends that the protagonist, Hana Keller, introduces throughout the story. Combined with the psychic abilities Hana is discovering and her tea leaf reading Grandmother, the book became magical and I didn't want to stop reading until I'd devoured the entire story. I also loved the delightful descriptions of the unique tea set gifted to Hana by a beloved uncle, even if I'm not a fan of lizards.
The author uses the rare tea set, with the twin lizard handles, as a backdrop to the mystery. She showcases how the design evokes the theme of having two choices for every decision a person faces in their life and the duality that lives in each of us. She effectively intertwines this theme with the mystery of who killed a local college professor. I also admired how Hana's relationship with her detective boyfriend, Erik, is progressing, and how he appreciates her intelligence and insights into the crime. As the clues unfold – it helps that a large group of suspects hold a memorial service for the victim at Hana's family's tea house – the sharp reader can follow along with Hana in narrowing in on the killer. But truthfully, this is such a beautifully written book, I wanted to sit back and enjoy it all without distraction, and as the conclusion wrapped up, I longed to be able to read the next book in the series right away!
Running the tea house with her mother and grandmother, there are all sorts of amazing Hungarian dishes mentioned with mouthwatering details! The author provides a few recipes at the back of the book for readers to try at home. With a theme of Christmas central to this book, I just had to try Juliana's Christmas Mézeskalács, which are basically Hungarian honey gingerbread cookies. These are much softer gingerbread cutout cookies than I'm used to, but they're delicious nonetheless. I loved the unique addition of honey and the spices made the cookies comforting. After a search on Pinterest, I tried to mimic the decorative Hungarian designs piped onto the cookies. Festive and delicious, these cookies will make holiday cookie platters appear elegant and enticing!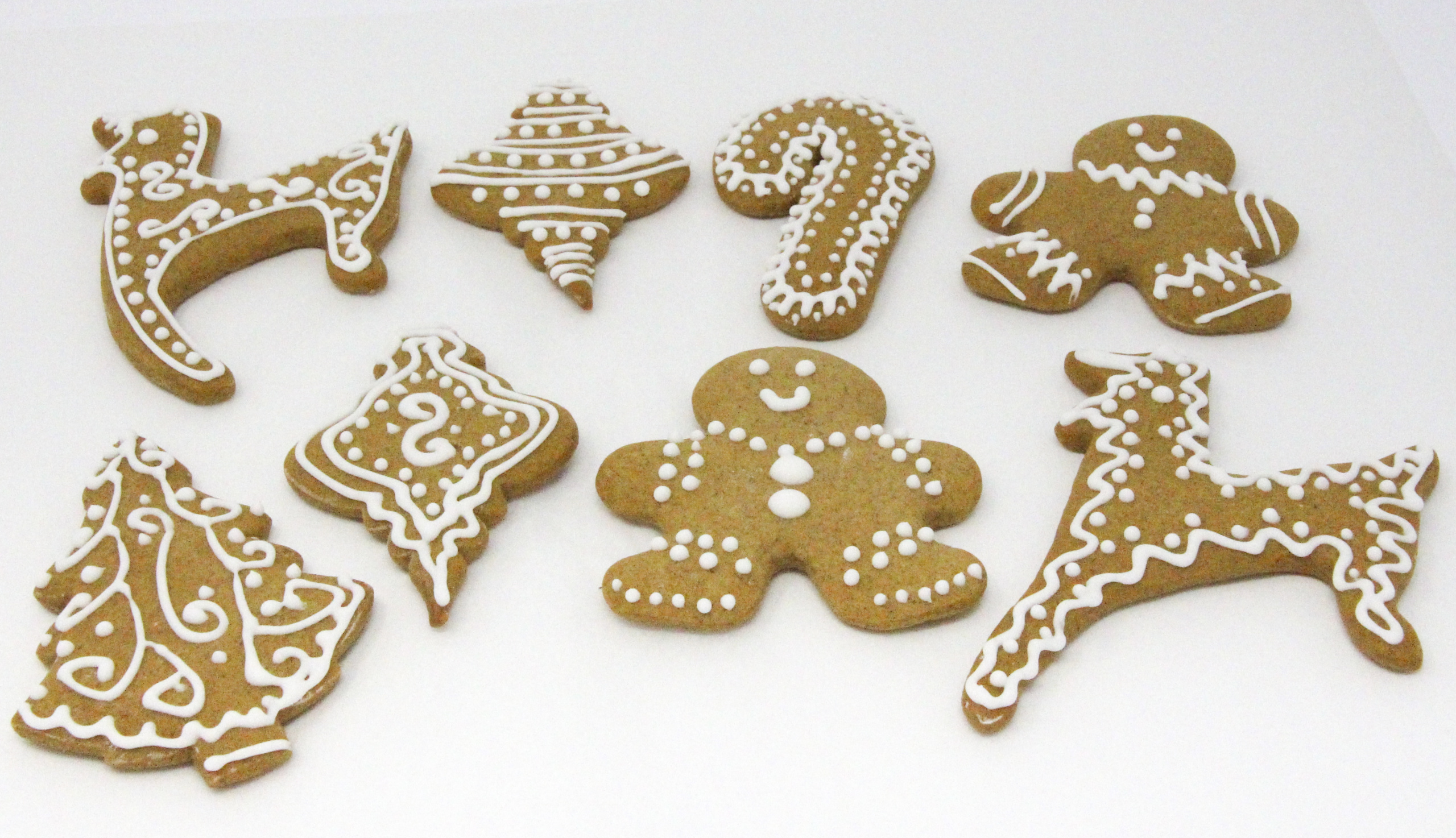 Amazon Synopsis
Along with her mother and grandmother, Hana Keller has achieved renown serving tea and cakes with a European flair, but when a local professor is killed, she uncovers a serving of suspects instead…
Hana Keller is getting ready for a lovely holiday season. When she receives a rare tea set as a birthday gift, she decides to host a tea at her apartment for her closest friends. During the cozy get-together, one of Hana's friends gets word that a murderer is on the loose. Hana soon learns that the victim was Sandor Balog, a professor of Hungarian Studies at the local college.
With her growing psychic ability, Hana senses that she is going to be pulled into the investigation of the professor's death somehow. With her sexy boyfriend Erik on the case, Hana finds the Tea House steeped in suspects. She studies the smiling faces celebrating the season, but the real killer is good at hiding the truth and putting Hana in the hot seat….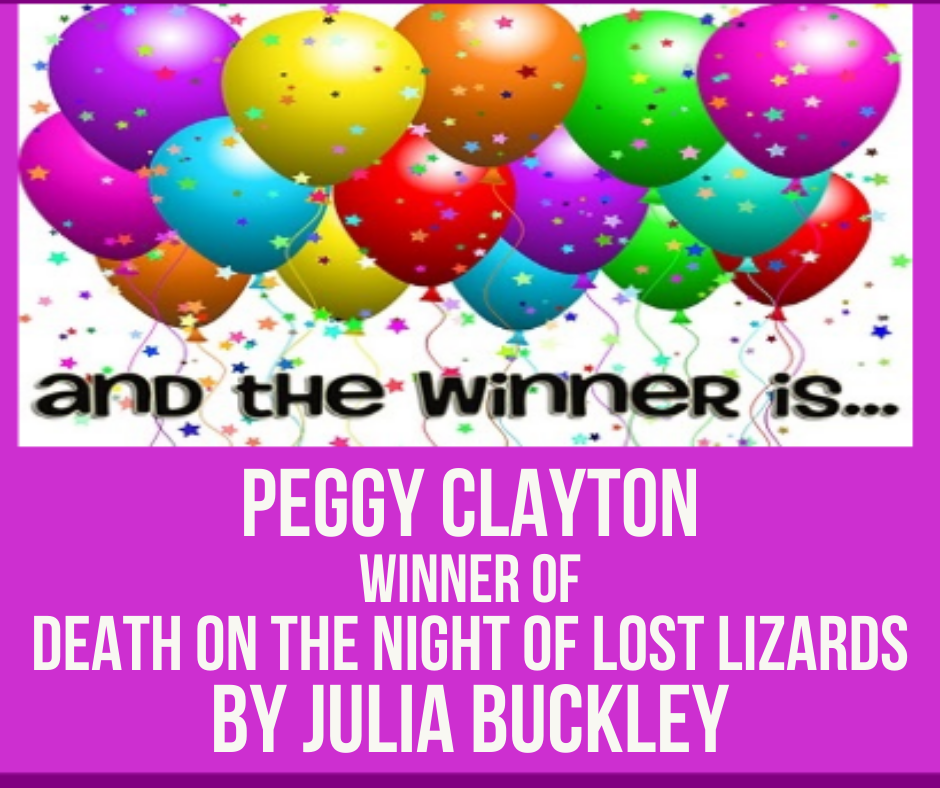 A special thanks to Berkley Publishing for providing one lucky winner with a print copy of DEATH ON THE NIGHT OF LOST LIZARDS! Giveaway is limited to U.S. residents. Contest ends Sunday, June 20, 2021 at 11:59 pm PST. Please use the Rafflecopter box located below to enter. The winner will be announced on this page and on Cinnamon & Sugar's Facebook page, as well as notified by email (so check your spam folder!)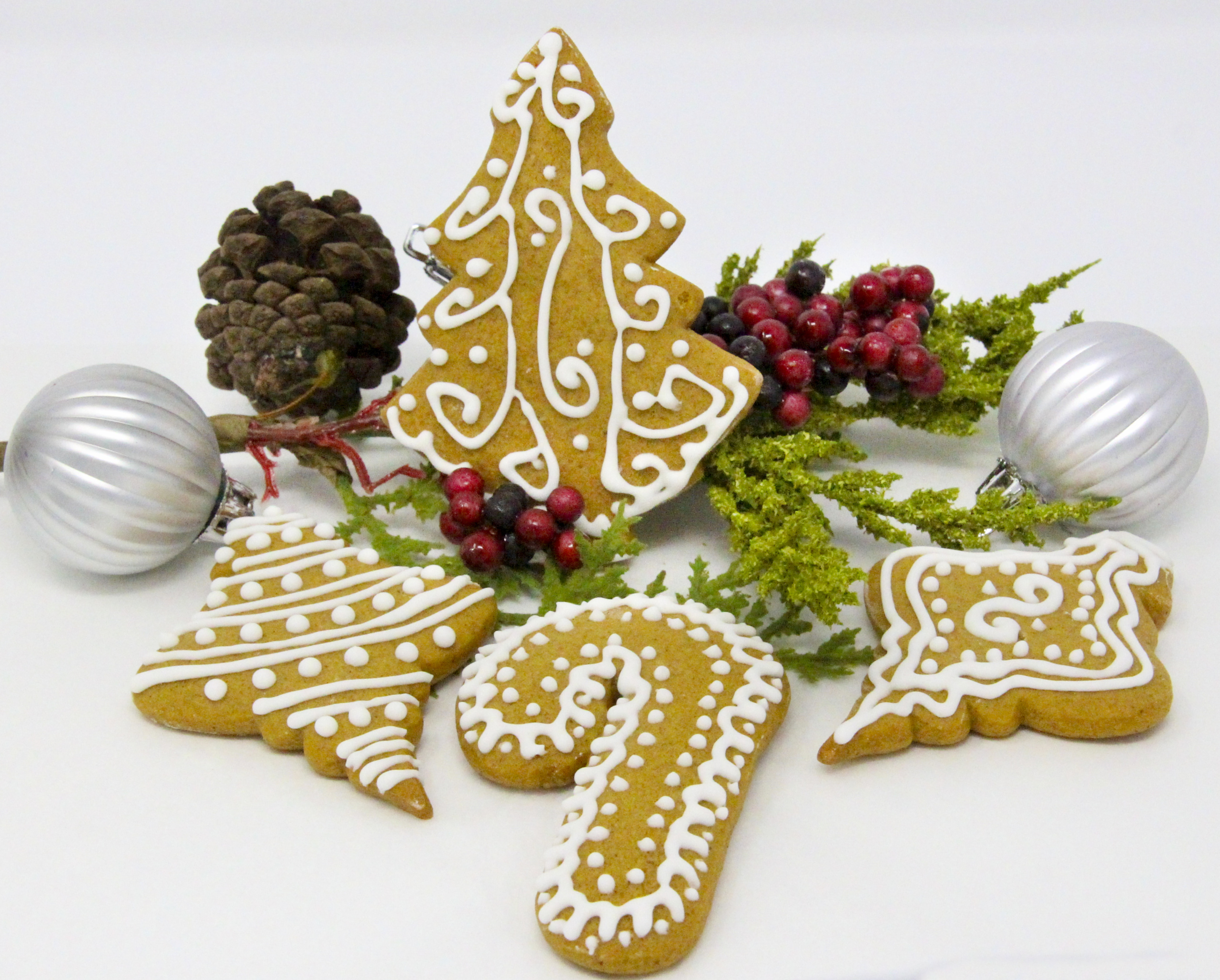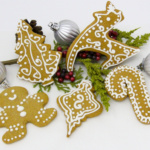 Juliana's Christmas Mézeskalács
Boldog ünnepeket!! Boldog Karácsonyt! (Merry Christmas!)
Ingredients
1/2

cup

honey

4

tablespoons

butter

1/2

cup

sugar

1

tablespoon

brown sugar

2-1/2

cups

flour (15.5 ounces - pack the flour into the measuring cup)

2

teaspoons

baking soda

2

teaspoons

cinnamon

1-1/2

teaspoons

powdered ginger

1/2

teaspoon

cloves

1/4

teaspoon

salt

2

eggs
Instructions
To start, melt the butter and honey in a small pot.

Eventually mix in both kinds of sugar, but don't boil. Let the mixture cool before moving to step 4.

In a bowl, stir together 2 cups of the flour, the salt, baking soda, cinnamon, ginger, and cloves.

After cooling butter, honey, and sugar, beat the eggs and add them in.

Add the ingredients in your pot to the dry ingredients.

Mix dough well. If need be, divide into pieces for easier storage.

Seal in plastic or foil and refrigerate chunks of dough overnight.

Preheat oven to 350 degrees (F).

Taking one chunk at a time, roll out your dough on a floured surface and cut with cookie cutters of your choosing.

Place cookies on a cookie sheet lined with parchment paper. Refrigerate cutouts for 10 minutes before baking.

Bake at 350 degrees (F) for about 8 - 10 minutes.

Remove from oven and cool on baking sheet for 5 minutes then remove to a wire rack and cool completely before decorating.

Now the magic begins! It is time to decorate the Mézeskalács. Perhaps check Pinterest or other baking sites for some patterns you can paint or pipe (with frosting) onto your cookies to make them look truly like the traditional Hungarian treats.

Make sure to take pictures of your works of art before people eat them!
Pin to Pinterest: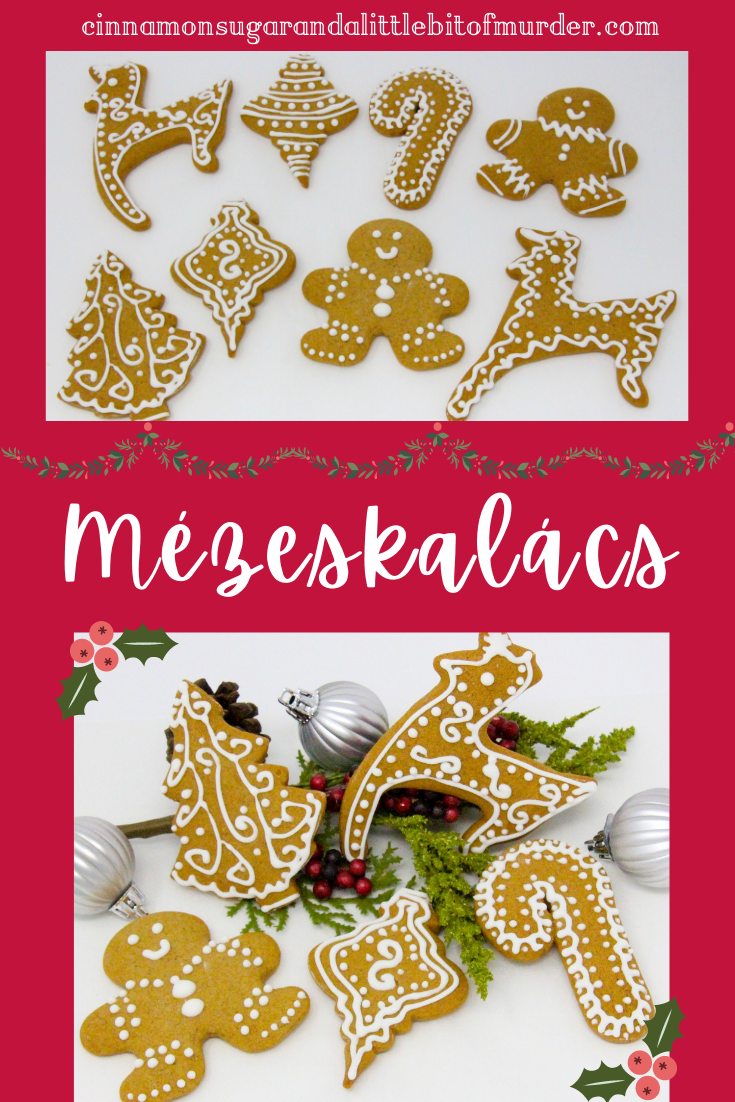 I was provided with an advance copy. All thoughts and opinions are my own.