A CLUE IN THE CRUMBS is the thirteenth book in the Key West Food Critic Mysteries by Lucy Burdette. From the inviting cover that makes you want to jump right in to sample the yummy goodies, to the premise of a TV reality baking show featuring the utterly charming Scottish Scone Sister, I was hooked from the very start. The setting of tropical Key West is described in such splendid detail, with bits of history thrown in, that I felt like I was on vacation myself. I love how the author brought the two Scottish characters featured in her last book, to Key West. They fit right in with protagonist Hayley Snow, and her sidekick, octogenarian Miss Gloria. Ms. Burdette's characters are what make this series so beloved, and this newest release didn't disappoint. The core characters are people you'd like to call friends and jump in to assist others when the need arises. This book can easily be read as a standalone, with just enough backstory provided without dragging down the plot.
The mystery itself was multilayered and kept me on my toes as I followed along in the investigation with Hayley and her pals. From a fire that comes close to destroying a local B&B, to the owner of said B&B threatening his talented chef wife competing on the show, to his body being discovered, there are many suspects to consider. Along with that, where did the Scone Sisters' culinary equipment disappear to and how did their unique knife end up being the murder weapon? And why is their agent ghosting them? And who is sabotaging the baking show? I just adore how Hayley, Miss Gloria, and the Scone Sisters put their heads together to hunt down clues and track down suspects. Together, they make a formidable team. With a thrilling reveal that includes a tiki boat, I was on the edge of my seat waiting to find out what happens next. Ms. Burdette has written another terrific addition to her charming series that has me waiting, impatiently, for the next book!
Between entertaining their Scottish guests and the baking show competition, there is yummy food mentioned throughout the story. The author has thoughtfully included several recipes at the back of the book for the home cook to try. I couldn't wait to try the recipe for Chocolate Loaf Cake with Vanilla Drizzle. This cake was baked by Hayley's mother in the quick dessert competition. As on the show, this was a huge hit with my taste testers for its moist crumb, and yummy chocolate flavor topped with a vanilla glaze. I liked you can easily mix the batter with a simple whisk instead of dragging out a mixer. On its own or served with ice cream, this loaf cake is a delicious way to end a meal or enjoy as a snack.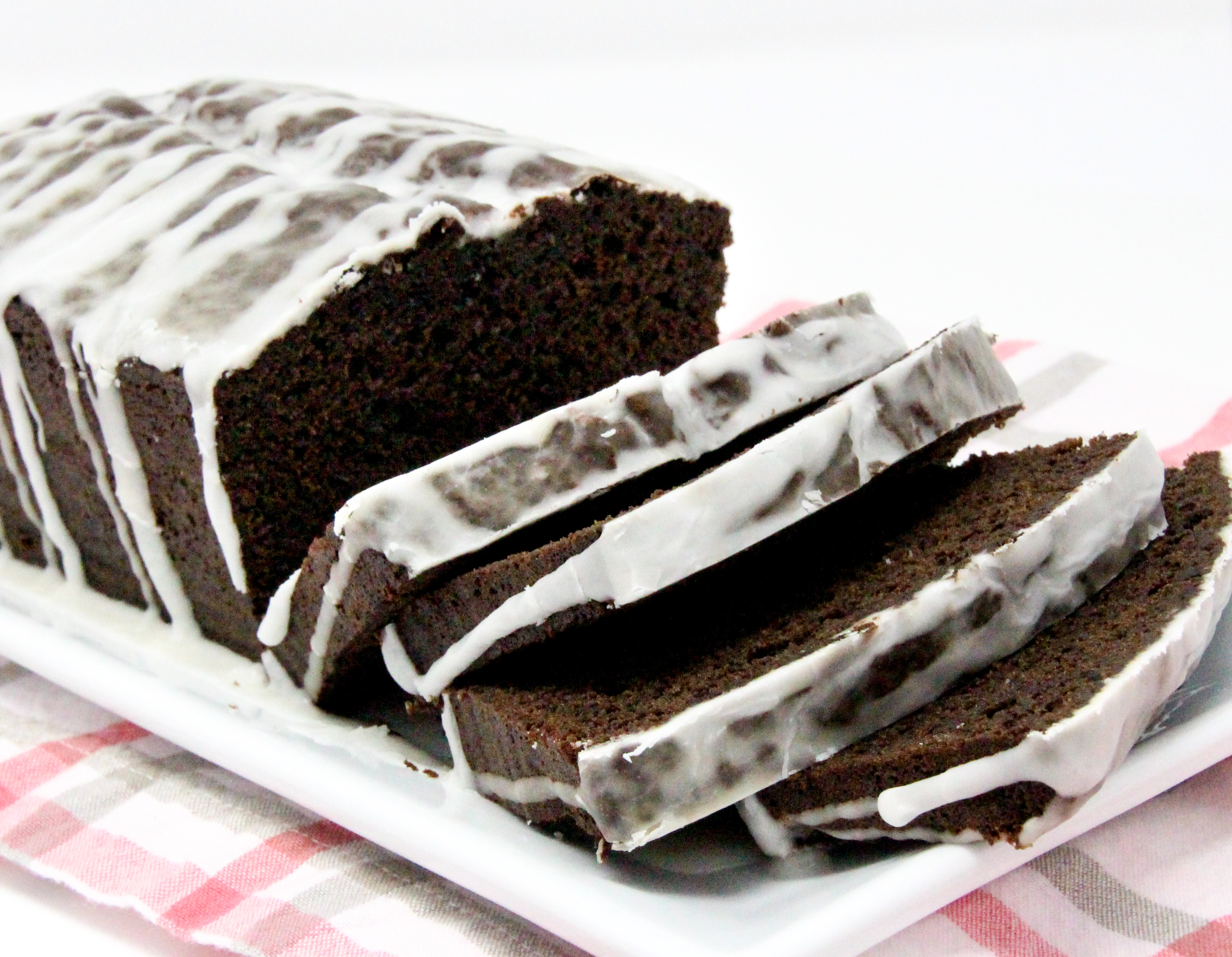 Amazon Synopsis
Food critic Hayley Snow and her pal Miss Gloria are overjoyed to welcome Violet and Bettina Booth, aka the Scottish Scone Sisters, to Key West. The sisters will host The UK Bakes!—Key West Edition. But the same day they arrive, the bed-and-breakfast the sisters are staying in gets torched.
The contest begins the next morning featuring three local bakers. One is the inn owner's wife, Rayna, who is not only the most talented chef of the group but now a person of interest in the fire. The next night, a dogwalker discovers a body near the bed-and-breakfast. The victim appears to be Rayna's husband, and the murder weapon points directly to the Scottish Scone Sisters.
But the show must go on. In between filming sessions, the three elderly ladies and Hayley must search for clues to the brutal murder in order to find out who wants to force them out of the kitchen.  But as they draw closer to the answer, the threats from a murderer grow closer too. Are they now in danger of getting baked off?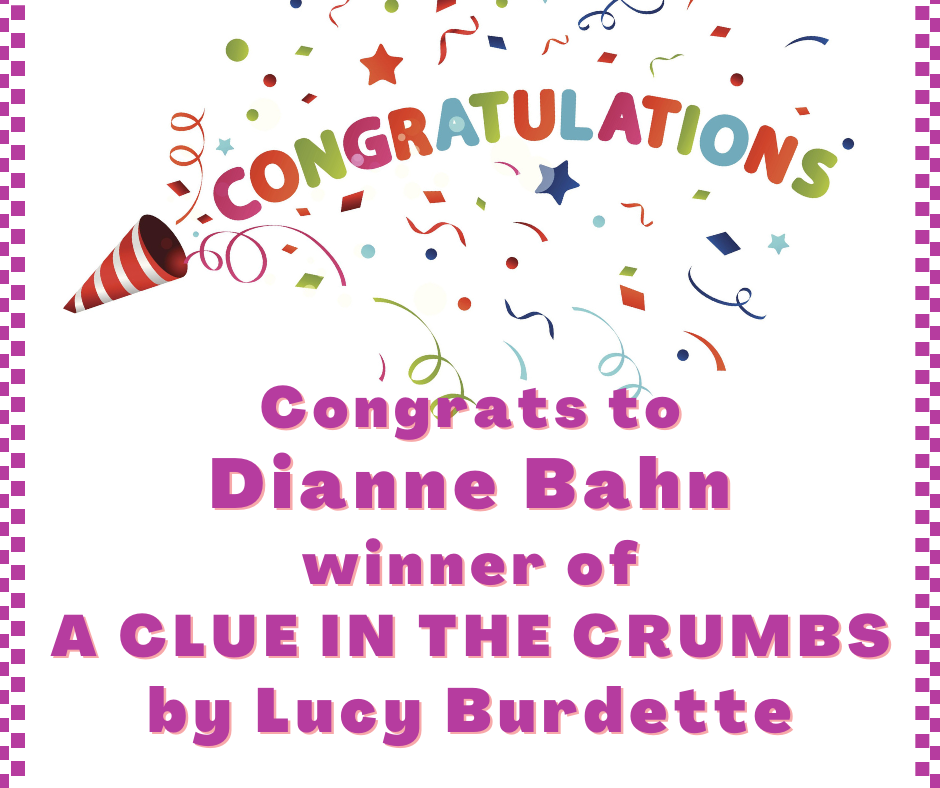 A special thanks to Lucy Burdette for providing a print copy of A CLUE IN THE CRUMBS. Contest ends August 16, 2023 at 11:59 pm PST and is limited to U.S. residents only. Please use the Rafflecopter box located below to enter. The winner will be announced on this page and on Cinnamon & Sugar's Facebook page, as well as notified by email (so check your spam folder!)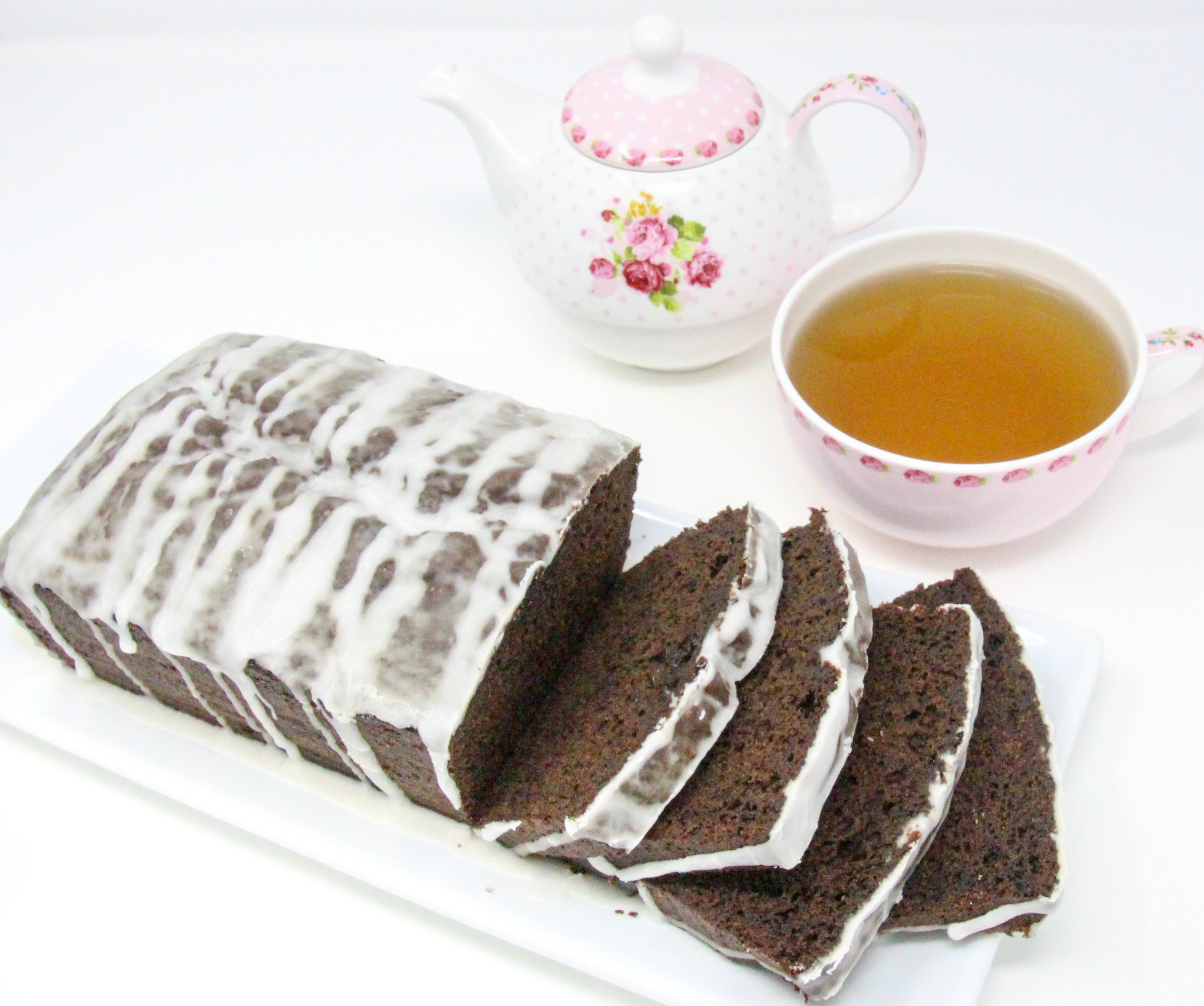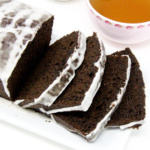 Chocolate Loaf Cake with Vanilla Drizzle
This cake was baked by Hayley's mother, Janet, in the quick dessert competition. It's easier than a layer cake and quite sweet enough for dessert, especially with ice cream. But it also could be served as a tea cake or even eaten for breakfast. An electric mixer is not required, as a whisk does the job perfectly well.
Ingredients
For the chocolate loaf cake:
1

cup

all-purpose flour

1

teaspoon

espresso powder (optional)

1/2

cup

unsweetened cocoa powder

2

teaspoons

baking powder

1/8

teaspoon

salt

1/2

cup

unsalted butter

2

large eggs, room temperature

1

cup

granulated sugar

1/2

cup

milk, room temperature

2

teaspoons

pure vanilla extract

1/4

cup

boiling water
For the vanilla glaze:
3/4

cup

sifted confectioners' sugar

2 to 3

tablespoons

milk

2

teaspoons

pure vanilla extract
Instructions
For the chocolate loaf cake:
Preheat the oven to 350 degrees (F).

Grease an 8 x 4 loaf pan, then fit a piece of parchment paper inside so a couple inches stick up along the longer edges. This forms a sling that will make it easy to remove the cake.

In one bowl, place the flour, espresso powder, cocoa powder, baking powder, and salt. (Author's note: I sifted them together, as some of my ingredients came out of the freezer and were a little lumpy.)

In a small pan, melt the stick of butter and set it aside to cool.

In a second bowl, whisk together the eggs and sugar. Whisk in the cooled butter, the milk, and the vanilla extract.

Whisk the two sets of ingredients together, and then add the hot water and stir that in.

Add the chocolate batter to the pan and bake 40 - 45 minutes, checking with a cake tester to be sure it's done but not dry. Let the cake cool on a rack for half an hour, then remove it to a pretty plate.
For the vanilla glaze:
In a small bowl, mix the sifted confectioners' sugar with a tablespoon or two of milk and 2 teaspoons vanilla.

Once the cake is completely cook, paint on the glaze. Serve exactly as it is or with ice cream.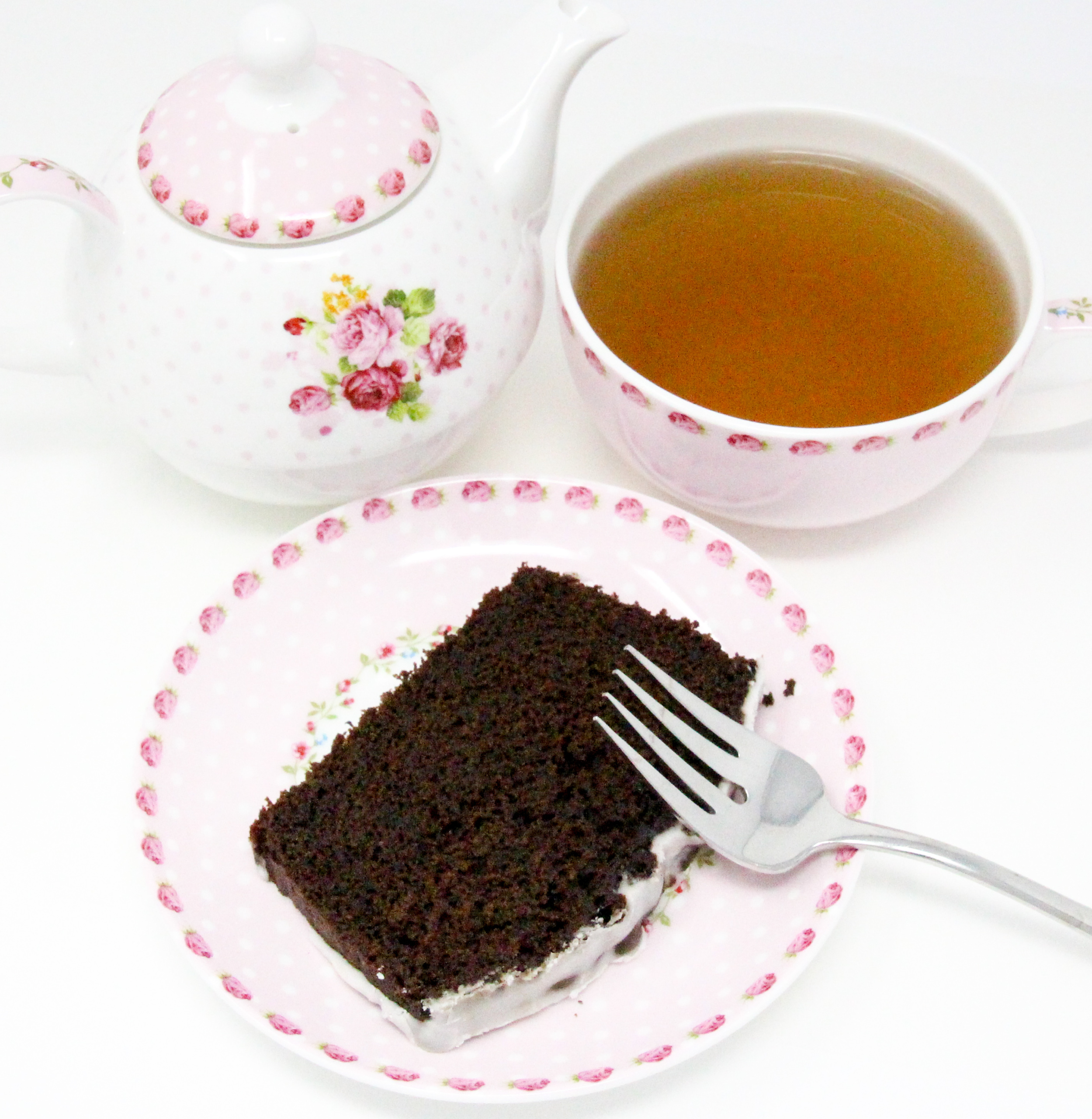 Pin to Pinterest: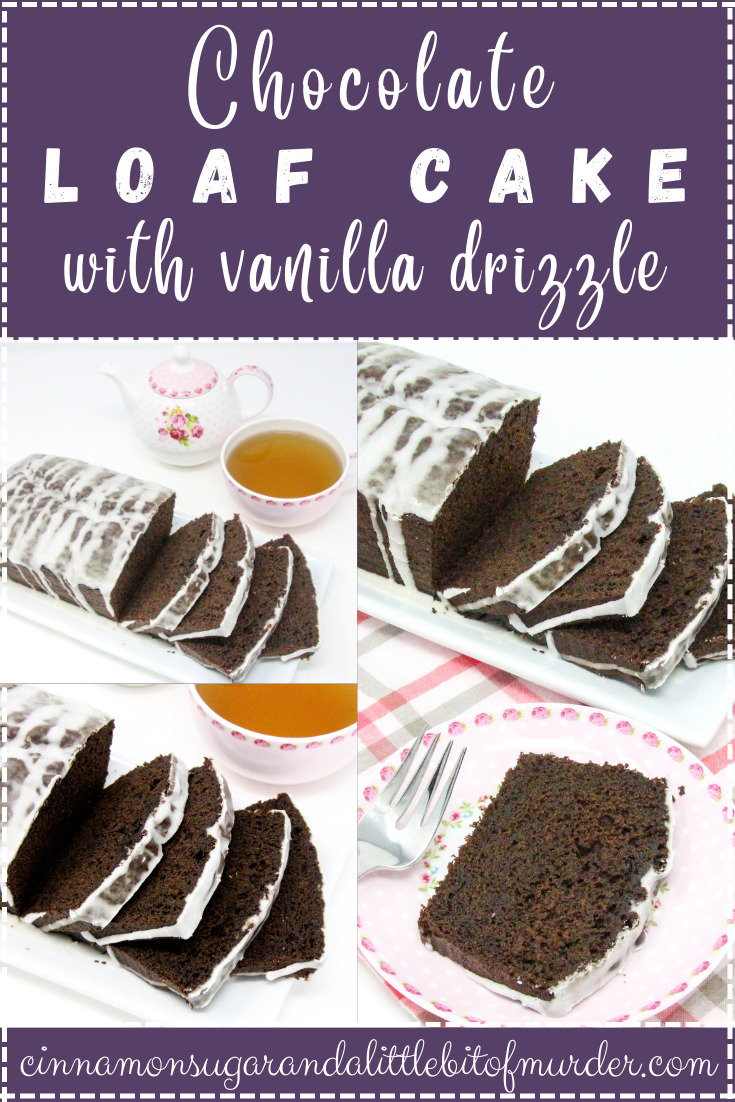 I was provided with an advance copy. All thoughts and opinions are my own.