Growing up with lots of fresh fruits and veggies from our garden, my mom generally incorporated them into our meals AND desserts. One of her go-to desserts was her Busy-Day Blackberry Cobbler, in which she substituted or added various fruits to the blackberries depending on what we had harvested. A simple, rustic dessert with a cake-like topping over a pie-like filling, the Busy-Day cobbler comes together quickly with minimal mess or fuss. I haven't made my mom's cobbler for too many years to count, but when my sisters came to help me celebrate my birthday this month, it seemed natural to pull out one of our mother's recipes and celebrate her memory as well.
Please note this is not a "pretty" dessert. Rustic is an appropriate term for it, but spooned into a few elegant cocktail glasses and garnished with fresh berries and vanilla ice cream it can be company worthy…and no one needs to know how easy it was to make!
Busy-Day Blackberry Cobbler
Ingredients
Fruit Filling
5 – 6 cups of slightly crushed blackberries or any fruit you like, either fresh or frozen (if frozen make sure they are defrosted before measuring)
1/2 cup granulated sugar
1 cup water
Crust
2 cups flour
1-3/4 cups granulated sugar
1 teaspoon salt
2 teaspoons baking powder
1/2 cup butter, melted
2 eggs, beaten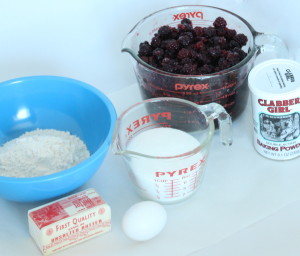 Instructions
Preheat oven to 400 degrees.
Placed the crushed blackberries into a 9″ x 13″ baking dish that has been spritzed with non-stick cooking spray.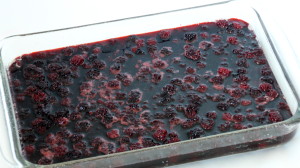 Combine 1/2 cup of sugar with the water and pour over fruit.
Whisk the flour, salt, baking powder and remaining 1-3/4 cups sugar together.
Pour the eggs into the flour mixture and with a fork or pastry cutter mix until the crust resembles sand with small pebbles.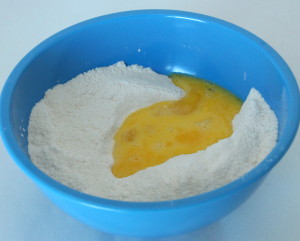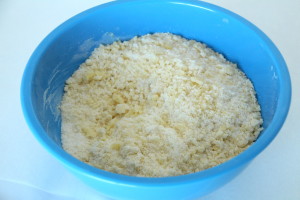 Sprinkle the crust mixture evenly over the fruit.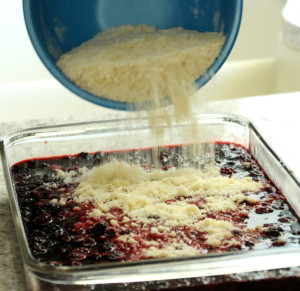 Pour the melted butter over the crust.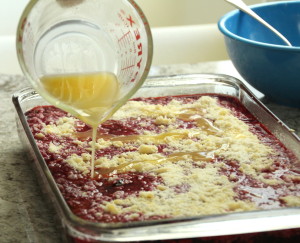 Bake 30 – 35 minutes. The crust should be golden brown and a bit crunchy around the edges.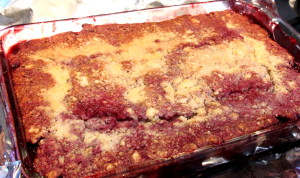 Allow to cool 20 minutes before serving.
Serve warm with your favorite vanilla ice cream!