THREE WIDOWS AND A CORPSE, the third book in the Food Blogger Mystery series by Debra Sennefelder is another delicious addition! I've enjoyed watching food blogger Hope Early's character develop over the course of the series. In this newest book she's been invited to contribute to a feature in Cooking Now! Magazine. As a blogger myself, I appreciate the research and detail Ms. Sennefelder provides into her character's career which lends an air of authenticity to the read. Hope Early is a likeable and friendly person, unless she needs to question you to determine if you're a viable murder suspect. I liked how the author had people slamming doors in her face and getting mad at her for asking questions since this gives a more realistic scenario of interaction between the characters. The Food Blogger Mystery series has plenty of delightful and not so nice characters. Hands down Hope's dog, Bigelow, steals each scene he's in. The author's slow reveal of the true nature of both primary and secondary characters keeps them three-dimensional, adding layers of enjoyment to the read.
Ms. Sennefelder creates a whopper of a tale by adding in not one grieving widow, but three widows to the same victim. The tension between the three women, none who knew the others existed, added to the suspense and pool of suspects. While the victim was a vile man, Hope can't help but get involved in finding justice after finding the body. Despite her Chief of Police boyfriend's warning to stay out of the investigation, she can't help but ask questions and piece together the puzzle. There were plenty of twists and turns that kept me guessing while the suspenseful reveal left me a little sad. Ms. Sennefelder proves to be able to draw the reader in and have them invest emotions in the characters, which is a sign of a great read.
In between questioning suspects and tracking down clues, Hope cooks up a storm and always has plenty of food on hand to share with friends and family. Ms. Sennefelder's recipes at the back of the book all sound amazing and I'll admit, I made more than one of them. But for this blog post, I'm sharing her recipe for Chocolate Walnut Cookies. These yummy bites are the perfect combination of chewy and crunchy, thanks to the melted chocolate, chocolate chips, and walnuts. With the combination of granulated and brown sugar, there's an added depth of rich flavor. I found them to be sturdy enough to package up and share, so made a batch for my granddaughter's cheer fundraising event. They received rave reviews and will find a place in my regular rotation of cookie recipes!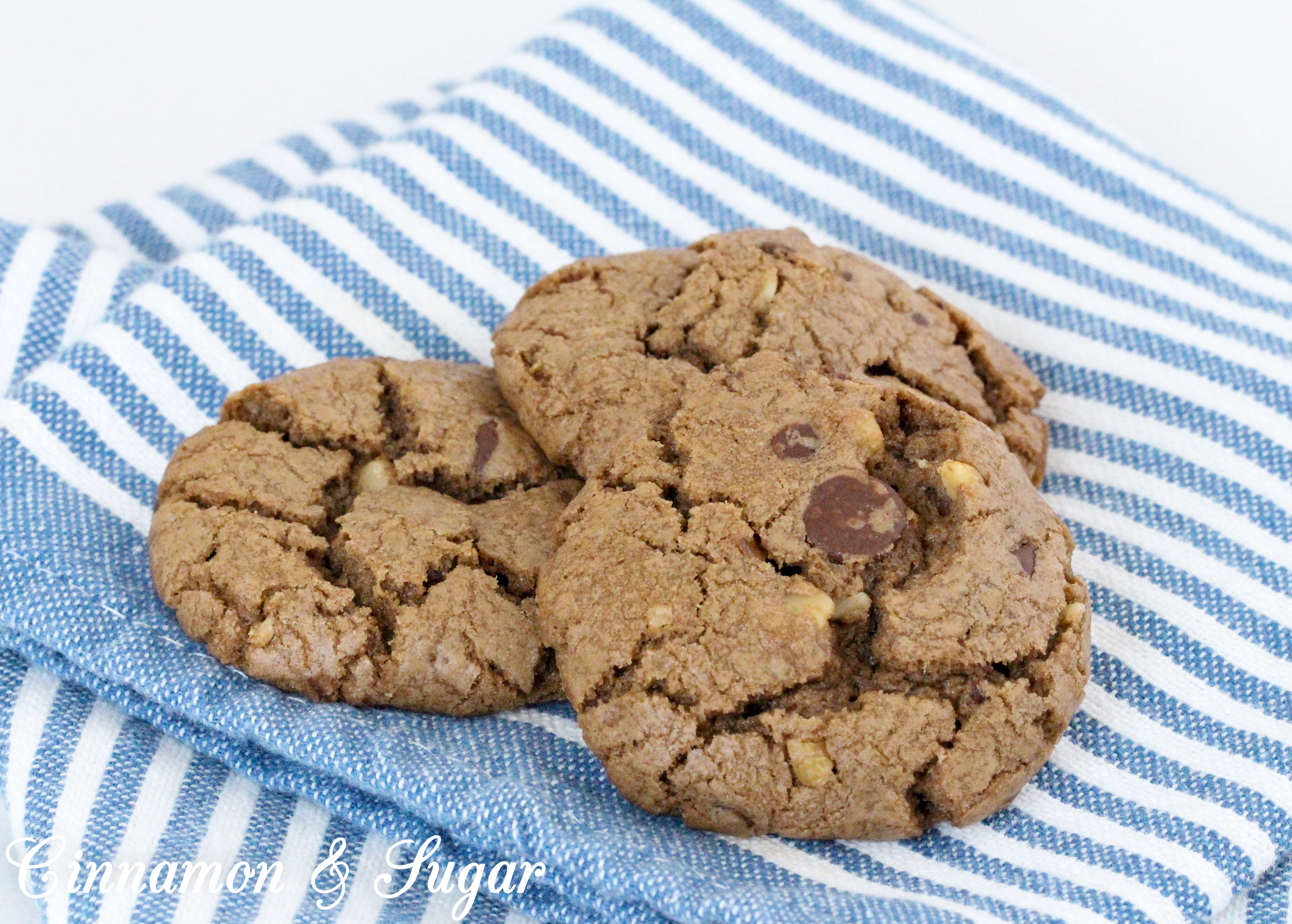 Amazon Synopsis
Food blogger Hope Early finds one item not on her scavenger hunt list—a dead husband . . .
Between developing her food blog, Hope at Home, and choosing low-cal recipes for a feature in Cooking Now! magazine, Hope has a full plate. Still, she's never too busy to compete in a Jefferson, Connecticut, tradition—the town's annual scavenger hunt.
But as she races with her team to check off the next item, Hope discovers a grisly surprise—the body of shady real estate developer Lionel Whitcomb, shot in a parking lot. His wife Elaine, who's also in the hunt, gasps and nearly faints. But two other women on the scene cry out that their husband is dead.
It turns out this louse of a spouse was more than a little lax in legally divorcing his former wives. Did one of them put a bullet in the bigamist? Number one suspect and number three wife Elaine begs Hope to investigate. Now Hope is on a new kind of hunt—for a cold-hearted killer and triple widow-maker . . .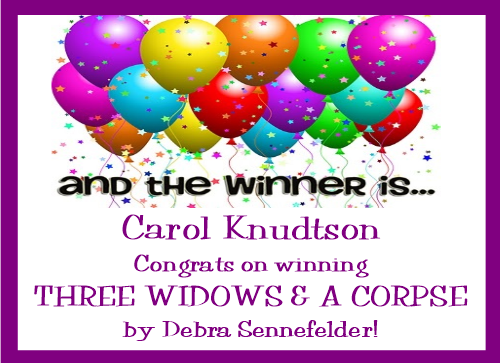 A special thanks to Debra Sennefelder for providing one winner with a print copy of THREE WIDOWS AND A CORPSE. Contest ends Sunday, November 3, 2019 at 11:59 pm PST and is limited to U.S. residents. Please use the Rafflecopter box located below to enter. The winner will be announced on this page and on Cinnamon & Sugar's Facebook page, as well as notified by email (so check your spam folder!)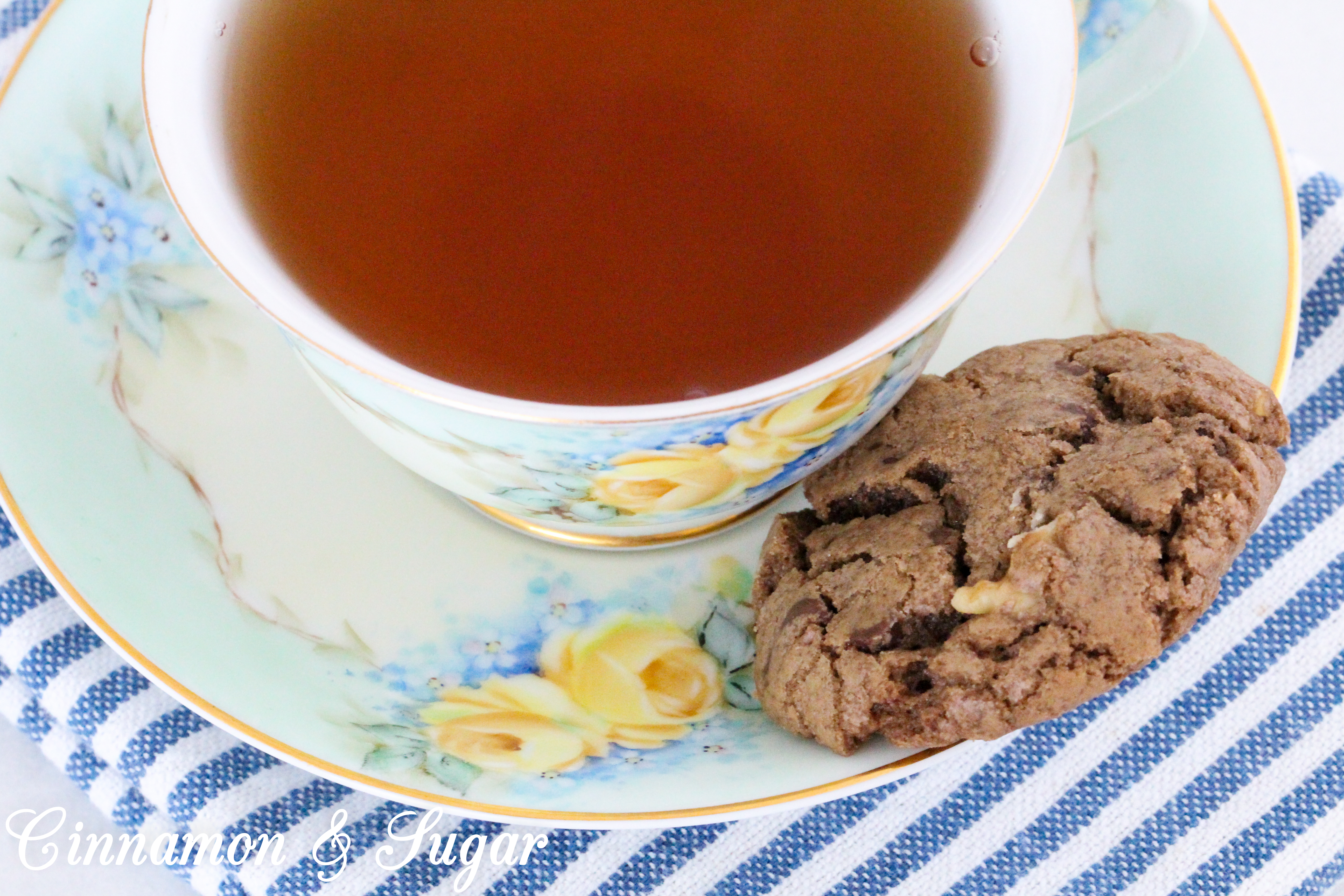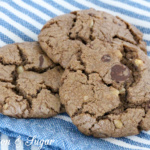 Chocolate Walnut Cookies
Posted by Hope Early: Cookies are pure joy for me. I love baking them, I love sharing them, and I love eating them. These cookies combine chocolate, chocolate chips, and walnuts into a perfect little package. It's hard to stop at one, so don't even try!
Ingredients
2

cups

semisweet chocolate chips

1-3/4

cup

all-purpose flour

3/4

teaspoon

baking soda

1/2

teaspoon

salt

1/2

cup

(1 stick) butter, softened

1/2

cup

granulated sugar

1/2

cup

brown sugar, packed

1

large egg

1/2

cup

walnuts, chopped
Instructions
Melt 1/2 cup of chocolate chips in a double boiler (or microwave according to package instructions), stirring until smooth. Cool to room temperature.

Stir together flour, baking soda, and salt in a bowl.

Beat together butter and sugars until creamy, then stir in egg and chocolate mixture, mixing until combined.

Gradually stir in flour mixture, remaining chocolate chips, and walnuts. Cover and chill for at least 1 hour.

Preheat the oven to 350 degrees (F).

Roll dough into balls, about 1-1/4-inch. Arrange them on a parchment-lined cookie sheet, at least 2 inches apart. Bake until set but still soft, about 10 to 12 minutes.

Let rest on cookie sheet 2 minutes before transferring to cooling rack to completely cool.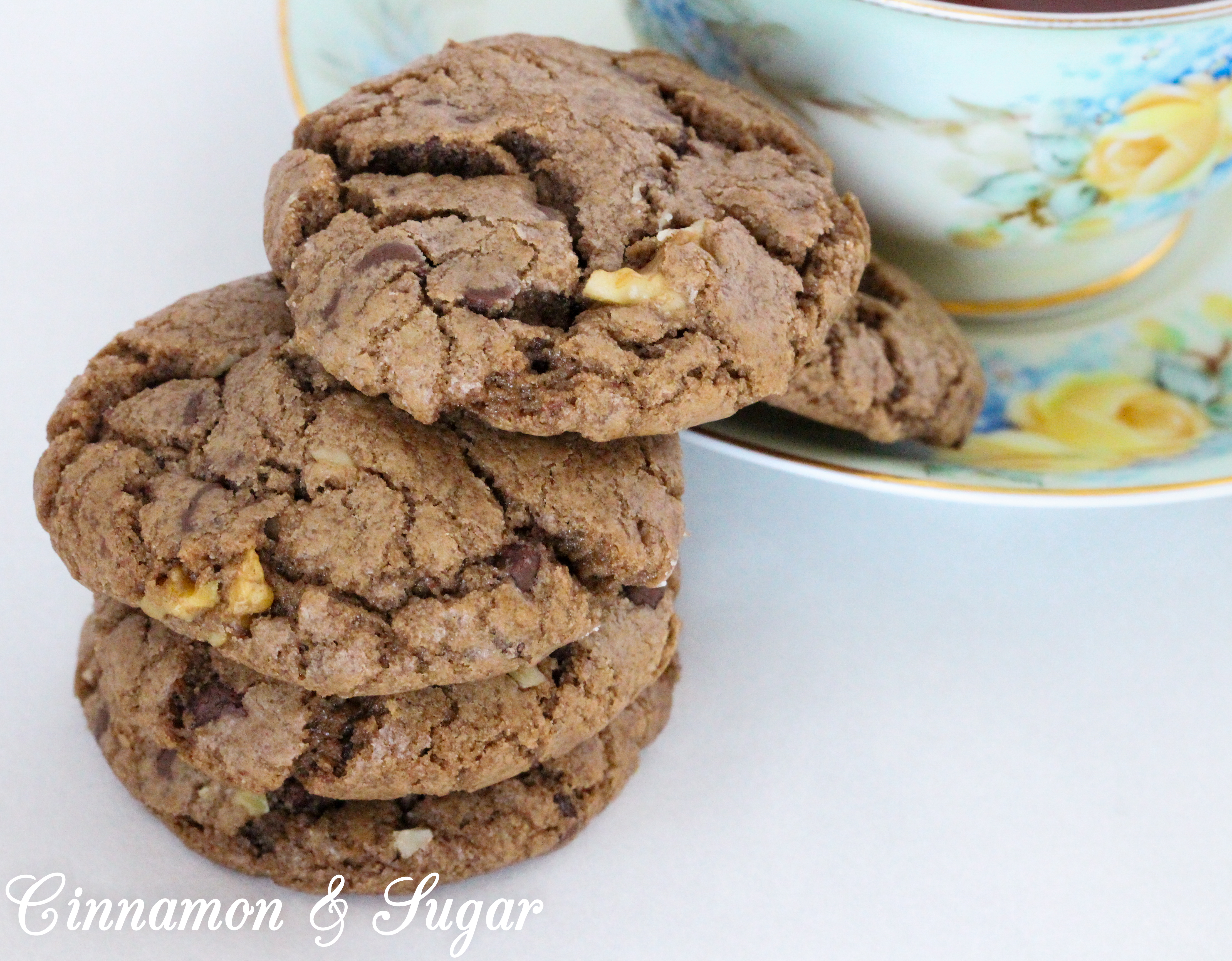 a Rafflecopter giveaway

Pin to Pinterest: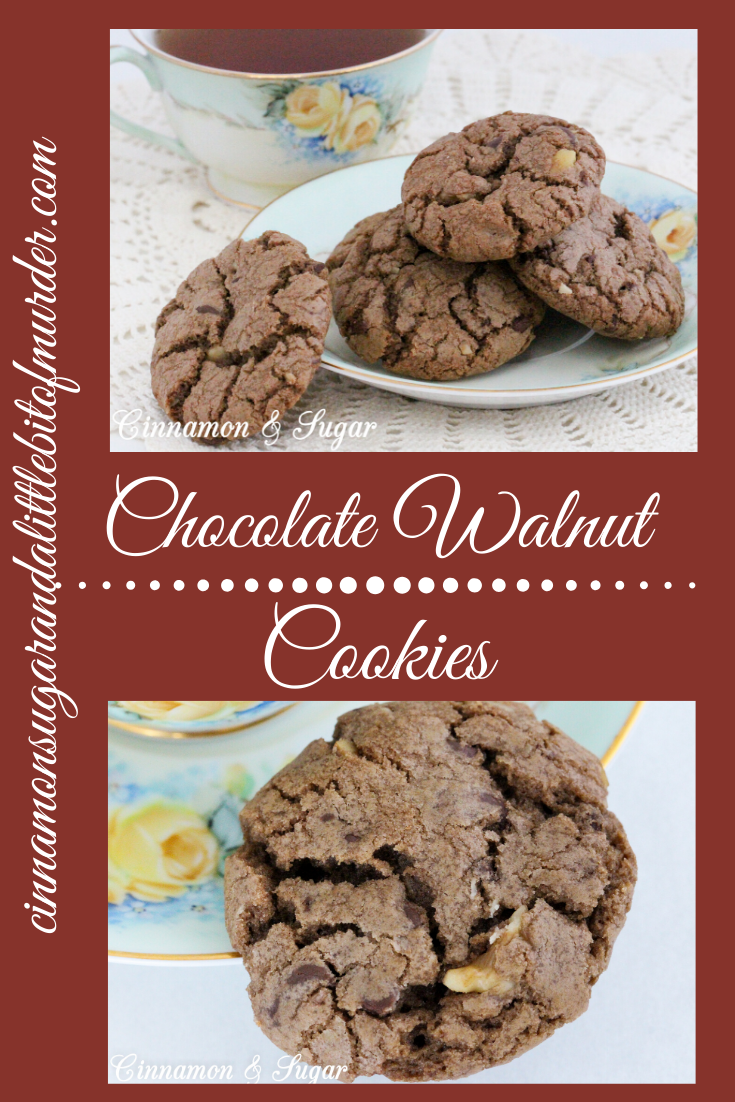 If you receive my blog post via email you will need to visit my website to view the video.
I was provided an advance copy. All thoughts and opinions are my own.