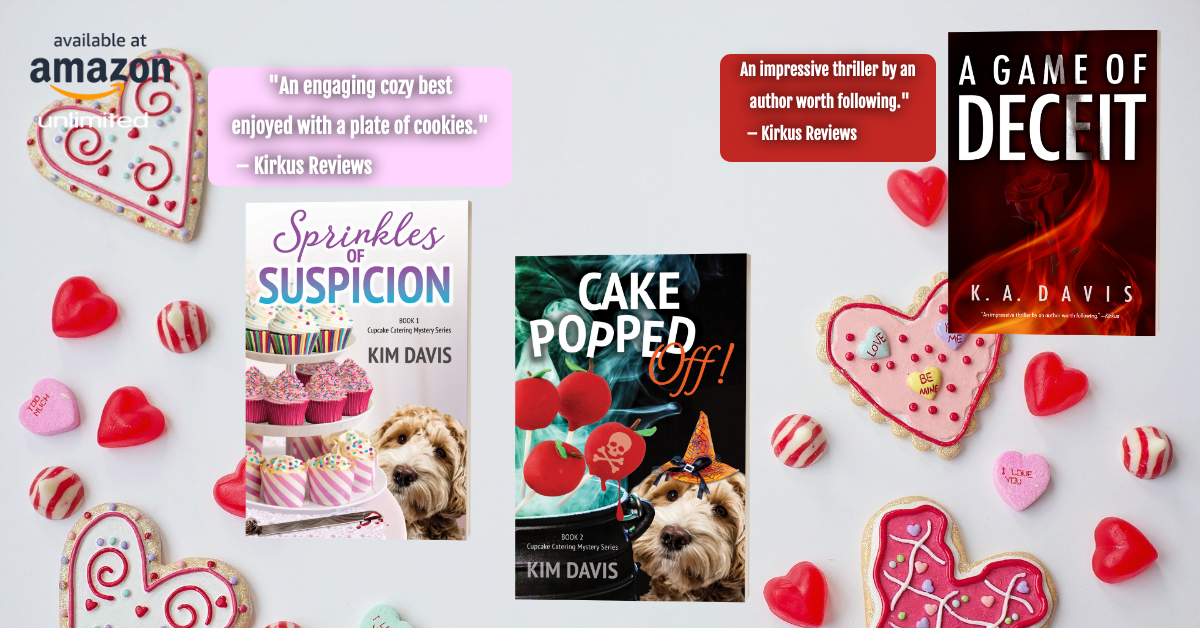 A chance to win your choice of book for yourself
and win a book for a galentine! 
Choose from cozy mystery Sprinkles of Suspicion, Cake Popped Off
or suspense novel, A Game of Deceit.
Print limited to U.S. residents, all others will be awarded ebooks. Use the Rafflecopter below. Contest ends 2/14/21.
Just a reminder if you haven't done so already, please consider subscribing to receive an email alerting you to when a new blog post releases. With my blog schedule reducing in frequency (so I can spend more time writing) and with Facebook posts sporadically showing up in newsfeeds, don't miss out on new giveaways and recipes. As always, I will never sell or spam subscribers. The subscription button is located in the upper righthand column.