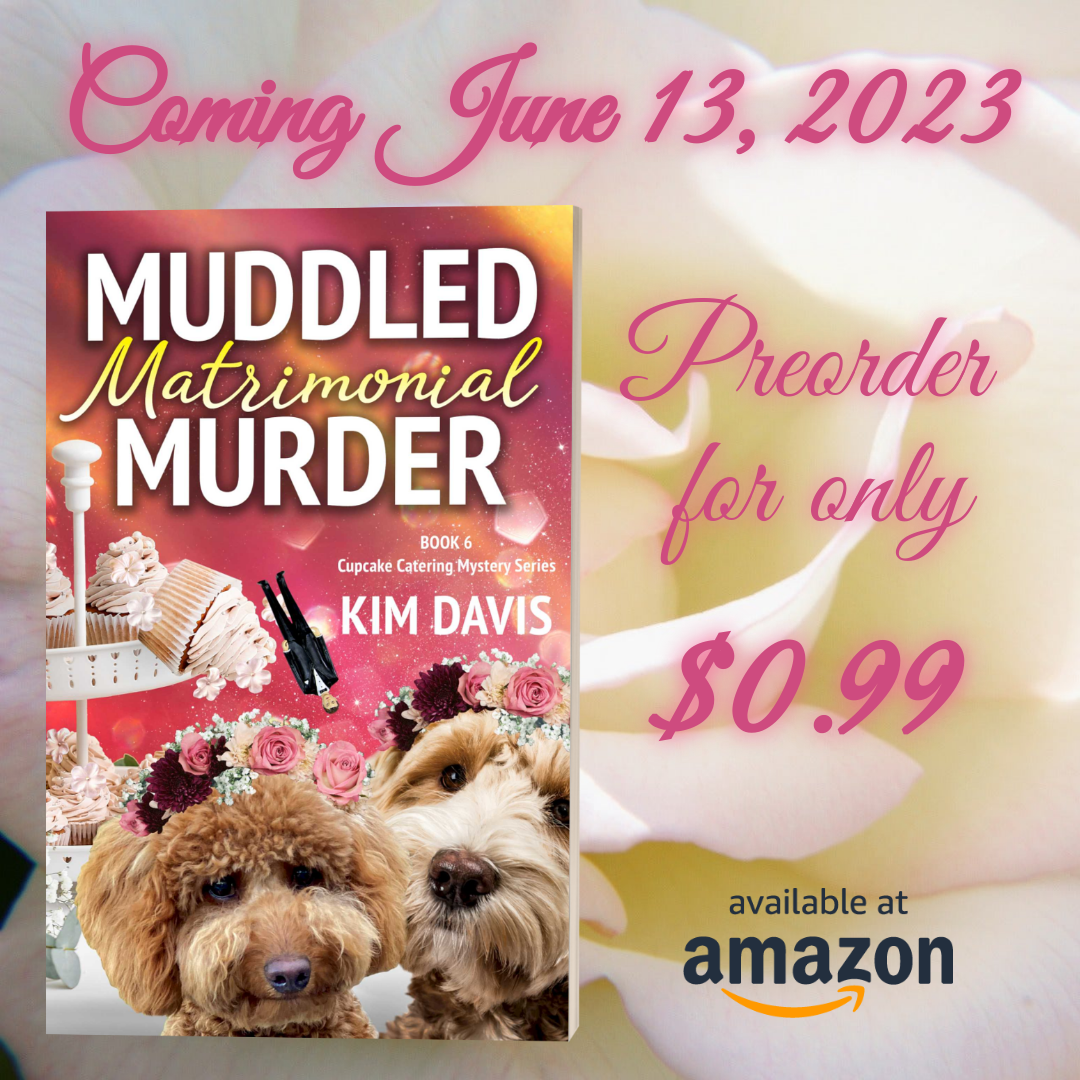 I'm celebrating the upcoming release of
the sixth book in the Cupcake Catering Mystery series with a giveaway!
Click on the Rafflecopter link below to enter for a chance to win your choice of one of the first five books in the series, then scroll down to see the new cover! 
Print limited to U.S. residents only. All others will be awarded an ebook copy.
Contest ends 4/17/2023
What it's about:
With only two weeks left to finalize the nuptial ceremony and reception for her best friend, Brad, and a Thanksgiving feast to plan, Emory Martinez has enough to keep her busy. But when Emory and Brad stumble across the body of his former stalker, with a wedding gift marble muddler lying next to the body, it soon becomes apparent someone is intent on framing the groom before vows can be exchanged.
How did the victim locate Brad and how did she end up murdered at the scene of the impending nuptials? Was someone so desperate to stop the wedding that they'd resort to murder? Or was she killed for revenge? As the countdown to the wedding speeds by, it'll take Emory and her family and friends to pull together to pick through the muddled clues to clear the groom's name.
Includes recipes.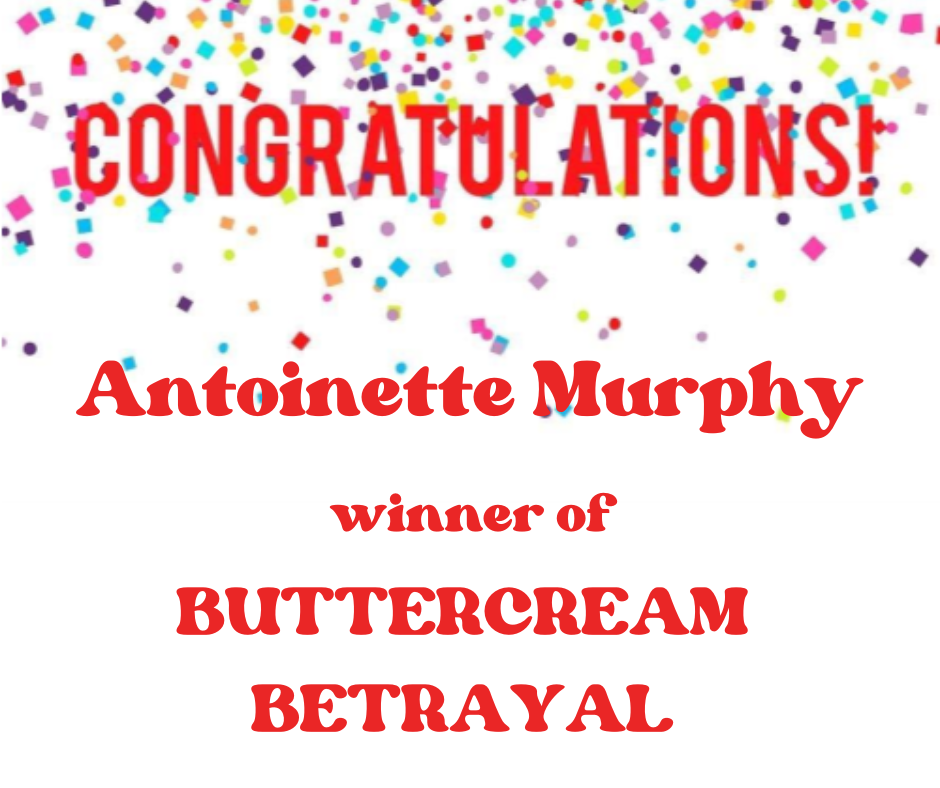 And I'm excited to share my new cover!
A huge shoutout to my fabulous cover designer, Karen Phillips!
Didn't she create an adorable cover?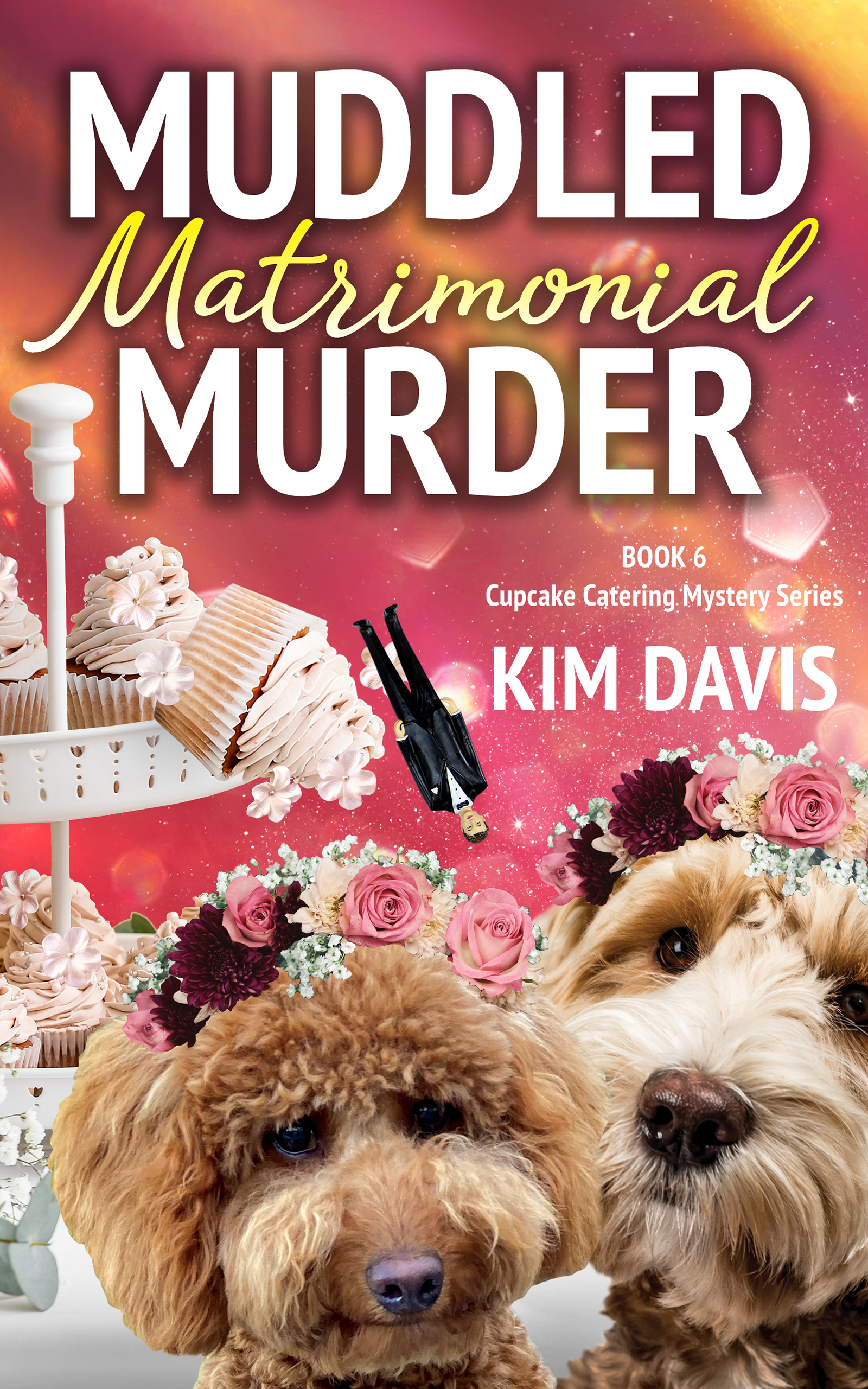 Print and Kindle Unlimited will be available on release day.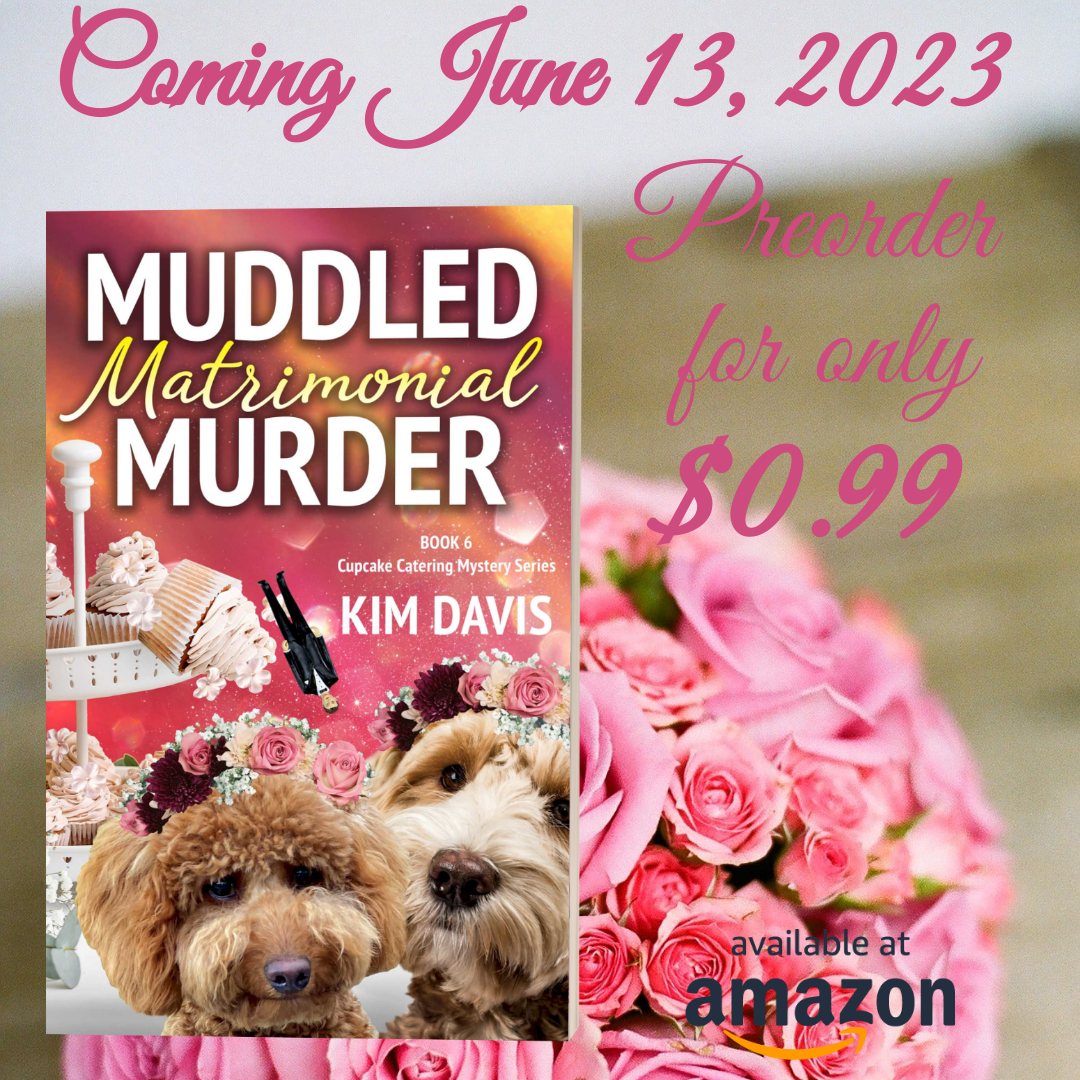 Don't miss out on the special preorder sale price of only $0.99!
Preorder at Amazon: https://bit.ly/3zL5PZm
If you'd like more ways to win one of my books, please consider signing up for my
author newsletter. I occasionally have newsletter subscriber only contests.
Subscribe at: https://www.subscribepage.com/kim-davis-web