I was delighted to have the chance to read the brand new release, MISSION IMPAWSIBLE, by Krista Davis! I always enjoy a visit to Wagtail, Virginia and a chance to catch up with Holly Miller at the Sugar Maple Inn. This new adventure did not disappoint! Starting out with the Animal Attraction Matchmaking event, Krista allows the reader to immerse themselves in the festivities and enjoy the atmosphere. She paints colorful characters and charming scenes, drawing you in, making you a part of the town. I loved the fun events such as the Yappy Hour Parade! However, it's not long before Holly's darling dog, Trixie, who has quite the reputation for finding dead bodies, lives up to that reputation. From there the story moves at a quick pace taking the reader on a ride of murder and mayhem. Along with the murder plot, there's the secondary mystery of trying to figure out who the victim really is and who keeps letting the dogs out in the dead of night? Humor ensues with Holly catching the hotel's pets raiding the pantry for midnight snacks.
The Animal Attraction Matchmaking event also provides plenty of entertainment on its own and the author provides interesting, fun facts about love and romance…really! Holly's grandmother, Oma, tries to set her up for love during the event, but Holly seems content to sit on the sidelines and be an onlooker. Will Oma succeed or will Holly be sidetracked by another dead body? In addition to a delightful tale, Krista provides plenty of mouth-watering recipes at the back of the book, including some for your furry friends. She has graciously allowed me to share her recipe for Fried Chicken. I think I've only made fried chicken once in my life and that was a lifetime ago…for some reason it intimidates me. But Krista's recipe for Fried Chicken proved to be easy to make resulting in crispy, perfectly seasoned chicken!
Amazon Synopsis
In the pet-friendly town of Wagtail, Virginia, there's no love lost when Holly Miller meets her match in a murderer…

Holly and her grandmother, Oma, are working their tails off to prepare the Sugar Maple Inn for an upcoming matchmaking event for pet owners. While Holly has no interest in pairing up, Oma plans on playing Cupid and finding someone to warm her reluctant granddaughter's heart.

Unfortunately, one man Holly does meet is cold—dead cold—and he has a personal letter from Oma in his pocket. As suspicion is cast over the inn's guests, Holly—with the help of her furry friends, Trixie the Jack Russell and Twinkletoes the cat—must fetch the real killer, or she may soon have a date in court.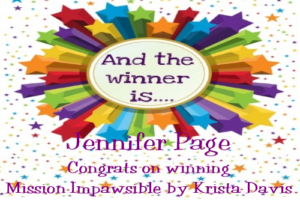 A special thank you to Krista Davis for providing a signed copy of MISSION IMPAWSIBLE for one lucky winner! Contest is limited to U.S. residents only and ends Thursday, February 9, 2017 at 11:59 pm PST. Please use the Rafflecopter box located below the recipe to enter. The winner will be announced on this page and on Cinnamon & Sugar's Facebook page, as well as notified by email (so check your spam folder!)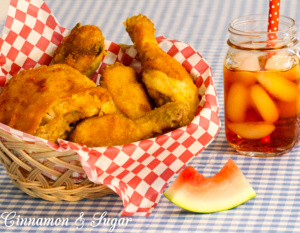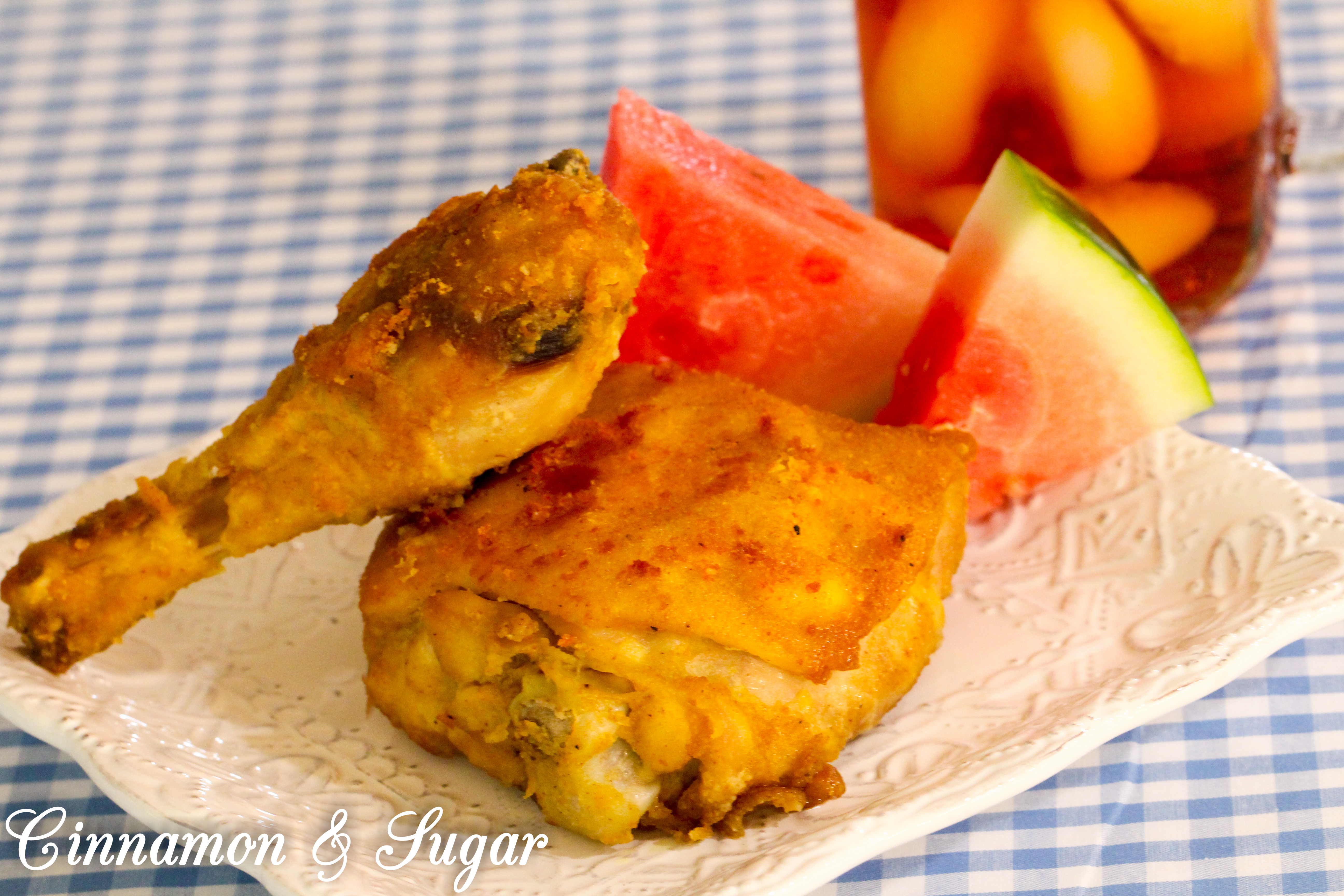 Ingredients
3/4 cup flour
2 tablespoons garlic powder
1 tablespoon smoked paprika
1 tablespoon salt
1/2 teaspoon turmeric
1/2 teaspoon pepper
2-1/2 to 3 pounds cut-up chicken
Canola oil
Instructions
Place flour, garlic powder, paprika, salt, turmeric, and pepper in a large plastic bag and shake well to mix.
Add two or three pieces of chicken and shake, then place on a rack.
Add more chicken and shake until all the pieces are coated.
Pour canola oil 1/4-inch deep in a wide frying skillet and heat until a drop of water sizzles.
Add the chicken pieces but do not crowd. (You may want to use two pans.)
Brown the chicken and turn with tongs.
Brown the second side 15 minutes or so.
Reduce heat and cover with a tight lid.
Cook 15 - 25 minutes, depending on size of pieces.
Remove lid and cook another 10 minutes or more to allow the skin to crisp, flipping once half way through. Breast meat should reach 160 degrees (F) and thigh meat should register 175 degrees (F) on an instant read thermometer.
https://cinnamonsugarandalittlebitofmurder.com/fried-chicken/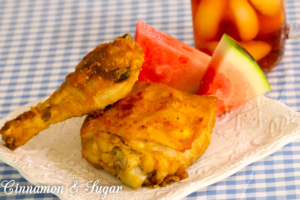 Pin to Pinterest: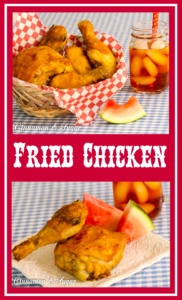 If you receive my blog post via email you will need to visit my website to view the video.
I received a copy in exchange for my honest review. All thoughts and opinions are my own.