I'm so excited to be a part of the Booksweeps contest! You can download 50+ books and/or excerpts for free right away! Plus you will have a chance to win a Kindle or Nook along with gift cards. You can read the first 5 chapters of A GAME OF DECEIT for free, and since I can't give the entire book away to everyone (see below for a bonus giveaway from me), I'm leaving the e-book price at $0.99 until the end of this contest, 9/11/17.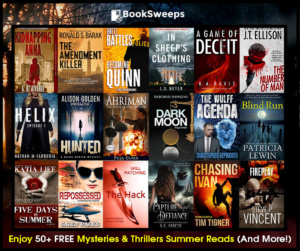 Click on the link to enter: https://booksweeps.com/summer-thrills-50-free-mysteries-thrillers-short-stories-and-more/
Summer Thrills: 50+ Free Mysteries & Thrillers, Short Stories, & More!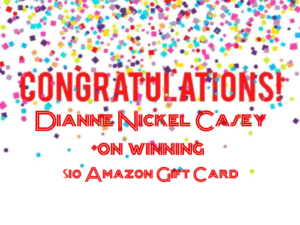 I'm offering a $10 Amazon gift card for one lucky winner! Use the Rafflecopter link below to enter. Contest ends 9/11/17.
Purchase links:
Amazon: https://goo.gl/8muPuf
Nook: https://goo.gl/Q6uVZP
Kobo: https://goo.gl/28Nsdo
Apple: https://goo.gl/sVzo6B
A father's disappearance never solved, a mother's secret taken to the grave, a daughter deceived…
Kathryn Landry thinks her life is just about perfect. She is the owner of a successful interior designer business in Newport Beach, California, and she has an attentive, supportive husband. But her world comes crashing down when her husband, Neil Landry, vanishes without a trace… in a situation almost identical to the disappearance of her father twenty years before.
With her father's disappearance still a mystery, Kathryn is skeptical that the detective assigned to her case will be able to find her husband. Determined to uncover the truth, Kathryn is plunged into a world of politics, high-priced call girls and wealth. As she begins to search for her husband, a decades-old secret her mother took to the grave threatens to destroy all she holds dear. Caught up in a web of betrayals and deceit, and not knowing who to trust, Kathryn must find a way to survive as she discovers the past has a way of repeating itself.
Editorial Reviews
"…Davis deftly keeps readers as up in the air as Kathryn throughout this well-crafted tale. An impressive thriller by an author worth following." – Kirkus Reviews
"In A Game of Deceit author K. A. Davis offers up a taut, edge-of-your-seat suspense novel that will make you lock the doors, close the blinds, and wonder who you can truly trust. Don't miss this great debut from Ms. Davis." – Paige Shelton, New York Times Bestselling author of the Farmers' Market, Country Cooking School, Dangerous Type, and Scottish Bookshop mysteries.
"In A Game of Deceit, K. A. Davis has crafted an emotional suspense with a taut, satisfying ending that should delight any fan of Mary Higgins Clark." – Daryl Wood Gerber, Agatha Award-winning author of three cozy mystery series and the stand-alone suspense novels, GIRL ON THE RUN and DAY OF SECRETS.
"Sly, sexy and spellbinding, A Game of Deceit grabs you in the first chapter and doesn't let you go until its breathtaking finish. Debut author K. A. Davis creates a riveting tale of betrayal, family, suspense and murder." – Jenny Kales, author of The Callie's Kitchen Mystery series
"A Game of Deceit is a marvelous read packed with action, suspense and intrigue. I couldn't put it down!" – Catherine Bruns, USA Today Best Selling Author of the Cookies & Chance mysteries
"With so many fascinating twists and turns in the plot, the reader becomes entangled in the threads of intrigue and is glued to the pages until the exciting finale. This is a well-written suspense novel that is sure to satisfy those who love a good mystery infused with intrigue and the elements of risk and danger." – Susan Sewell for Readers' Favorite
More Praise for A Game of Deceit
"The pace is fast, heart pounding and at times I found myself unable to catch my breath. I loved this book, it was an emotional ride for Kathryn Landry and for me the reader as well. This story is a must read for suspense lovers." ~Escape With Dollycas Into A Good Book
"In this book, you are thrown for loops and turns that make you breathless, and eager to know who did it." ~Bibliophile Reviews
"There is a new author in town that can send shivers down your spine with intrigue, secrets and characters that explode off the pages." ~Texas Book-aholic
"This book kept me guessing. Just when I thought I knew where things were going, I'd be thrown for a loop. This was a book that I didn't even try to guess as I read. I just sat back and let the author take me for the ride." ~A Cozy Experience
"As I read the book I found myself framing hypotheses and then revising them again and again, flip-flopping in my suspicions right along with Kathryn as the story progressed." ~Cassidy's Bookshelves
"This is a quick read detective case; with mystery, bullets, secrets and a little bit of love!"
~Varietats